Bulgaria Capitalizes International Investment Bank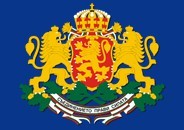 The Government of Bulgaria has officially approved the increase of the paid-in capital of the International Investment Bank. In accordance with its share, Bulgaria will transfer EUR 12,36 million to the capital of IIB. The given funds will be taken into consideration in the state budget for 2014. As was noted by Bulgarian authorities, this decision is aimed at «the growth of activity of the Bank and the increase of the investment into the economy of the member states».

Bulgaria has become the first state among the member states of the Bank to have implemented the decision taken during the 99-th IIB Council in June 2013 to increase paid-in capital by EUR 100 million. Recapitalization, which was unanimously approved by the member states, clearly indicates their support of the IIB's current transformation into a modern institution for development. The Board of the Bank has also taken the decision to transfer a part of the retained earnings in the amount of EUR 76 million to the capital of the bank. As a result the paid-in capital will reach EUR 341 million.
Bulgaria's leadership in this case is far from random as the newly established principles of the IIB are actively being implemented on Bulgarian grounds. For instance, The Bulgarian Development Bank has become the first financial institution to finance programes supporting small and medium-sized business. Bulgarian delegation to the IIB Council takes a very active and consistent role in the transformation and development of the Bank.
Practical solutions offered by the member states concerning the implementation of the decisions made during Bratislava Council will have a positive influence not only on the financial indicators but it will also create positive publicity and gain a competitive edge for the IIB in the international financial community.