Center-invest Bank and International Investment Bank expand access to financing of small business on the South of Russia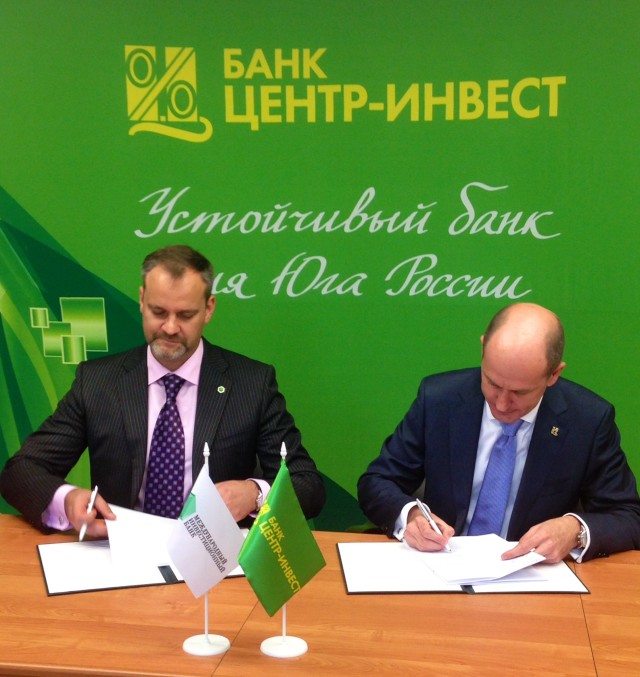 On October 1, 2014 the International Investment Bank signed a EUR 15 million three-year loan Agreement with Center-invest Bank. The loan will be used to fund the realisation of SMEs' innovation, modernisation and energy efficiency projects.
The loan Agreement was signed by the Deputy Chairman of the Board of International Investment Bank Vladimir Liventsev and the Chairman of the Executive Board of Center-invest Bank Grigory Zhukov.
According to Vladimir Liventsev, the loan facility was provided within the framework of the IIB's programme to support small and medium enterprises and would contribute to the growth of entrepreneurial activity in the region. The objectives of Center-invest Bank's credit programmes fully correspond to the mandate and targets of the IIB.
Center-invest Bank — is the leader of the regional financial market in the southern part of Russia, where its share of long-term loans to finance SMEs makes up to one-third of the total loans signed. The bank successfully participates in the programmes of guarantee funds of Rostov and Volgograd regions, Krasnodar and Stavropol territories.
Founded in 1992 by southern Russia's first private enterprises, the bank became a 'laboratory' of reforms in the southern region. Center-invest Bank collaborates successfully with international financial institutions and is the largest and unique bank in the region with a «Ba3» international rating from Moody's.