IIB activates its presence in Romania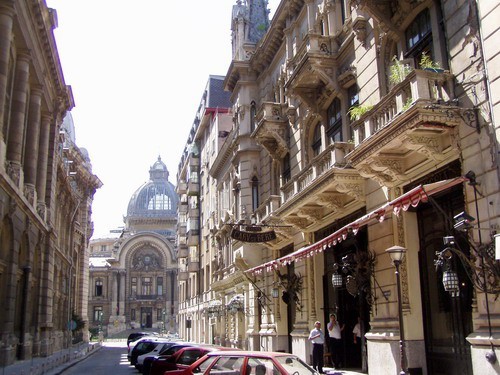 The Delegation of the International Investment Bank headed by the Deputy Chairman of the Board Denis Ivanov visited Bucharest. There was a meeting in the capital of Romania with the newly appointed Head of the Delegation of Romania in the IIB Council, the State Secretary of the Ministry of Public Finance of Romania Attila Gyorgy. The representatives of the IIB briefed Mr. Gyorgy on the current situation and the working processes in the Bank, its activities on the Romanian direction and the perspectives of its enlargement.
The IIB confirmed its readiness to continue to finance the projects on the territory of Romania, including the sector of the support of small and medium businesses. The successfully implemented project with the Romanian leasing company BT Leasing was named as an example of the realization of the mandate of the IIB in Romania.
Besides this, there was active discussion regarding the plans of the IIB to support the export-import operations and the financing of the projects of the public and private partnership. Following the meeting agreements were reached regarding the establishment of the working contacts with the relevant authorities of Romania in order to work out in detail different possibilities and forms of the IIB's participation in the development of the Romanian economy and the cooperation of the local business with the partners from the member states of the Bank.
Benefits were marked resulting from the special status of the IIB as an international financial organization and a multilateral institution for development.
The parties discussed in detail the agenda of the up-coming 101 st meeting of the Council of the IIB — the draft of the new constituent documents, measures for the Bank's recapitalization and the development of its resource base and other joint steps of the shareholders directed towards the active development of the Bank as a supranational institution for development.