IIB and EXIAR Start Cooperation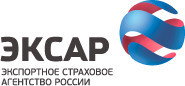 The General Manager of Export Insurance Agency of Russia (EXIAR) Petr Fradkov has visited the International Investment Bank. The meeting was dedicated to the prospects of cooperation between the Bank and the Agency, including the support of small and mid-sized business. The parties discussed concrete projects, which are now studied by the Agency, connected with Russian export to IIB's member states, in particular to Vietnam, the Slovak Republic and Romania.
The General Manager of EXIAR talked about the modes of operation of the Agency, its products and services, the possibilities of supporting the Russian Federation external turnover. Mr. Fradkov marked activation of export into IIB's member states and expressed interest in partnership relations with the Bank. Heads of IIB and EXIAR decided to prepare and sign an agreement on cooperation.
Chairman of the Board of the IIB Nikolay Kosov informed the Head of EXIAR on the changes faced by the Bank, the implementation of the program of its renewal and relaunch, on preparation to the next Council session of the Bank in Bratislava, which should put an end to the IIB's stagnation period.
Nikolay Kosov also invited Petr Fradkov to take part in the presentation of the IIB, which is planned to be organized in the capital of the Slovak Republic and to present to the business circles of Eastern Europe the advantages of cooperation with the Agency, including cooperation on the markets of the Third Countries.