IIB for the first time advises a documentary letter of credit in order to facilitate the import of Russian products to Vietnam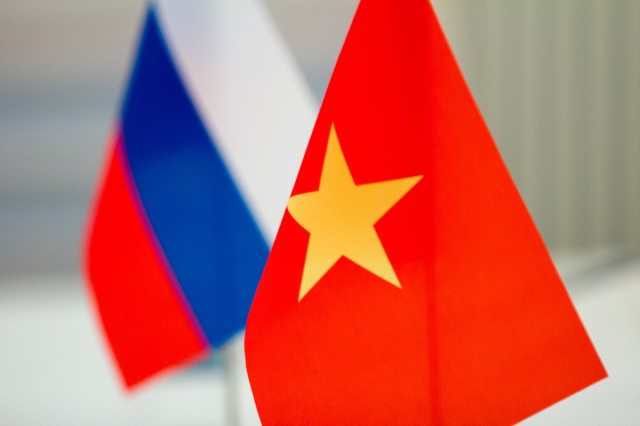 International Investment Bank (IIB) for the first time provided support to a Vietnamese importer as part of the Trade Finance Support Programme (TFSP) by advising a letter of credit issued by Vietnam Joint Stock Commercial Bank for Industry and Trade (VietinBank) to the exporter's bank, one of the Top Five Russian banks in terms of assets.
As an intermediary bank that maintains partnership relations with a large number of financial institutions in its member states and third countries, IIB actively promotes the structuring of foreign trade transactions, including the use of its RMA network (Relationship Management Application, a mechanism for granting mutual authorizations for the exchange of authenticated messages within the SWIFT system) for the prompt and reliable transfer of financial information between parties to foreign trade operations.
The letter of credit advised by IIB was issued by the Vietnamese bank on behalf of its customer, who engages in the processing and canning of food products, for the purpose of payments for the supply of goods in favor of a major Russian supplier enterprise.
TFSP is an effective tool for supporting mutual trade of IIB member states between themselves and with third countries. For more information about the Programme, please follow the link: https://iib.int/ru/products/tfsp.
International Investment Bank (IIB) was established in 1970. The Bank's member states/shareholders currently include Bulgaria, Hungary, Vietnam, Cuba, Mongolia, Russia, Romania, Slovakia and the Czech Republic. According to the results of the Bank's successful operations in 2017, S&P Global Ratings assigned IIB a rating of BBB + (stable outlook), Moody's assigned the Bank an A3 rating (with a stable outlook), Fitch a BBB rating (with a positive outlook) and Dagong an A rating (with a positive outlook).
Vietnam Joint Stock Commercial Bank For Industry And Trade (VietinBank) is one of Vietnam's four largest state-owned commercial banks. VietinBank is the leading bank in Vietnam providing a full range of traditional and advanced, tailor-made trade finance products and services. The Bank was awardedas The Best Trade Finance Bank in Vietnam by The Asian Banker for 2 consecutive years 2017 and 2018, The Best Trade Finance Provider in Vietnam, 2018 by The Global Finance Magazine, The best Issuing-Bank Partner in EAP, 2017 by the International Finance Corporation (IFC), The Best Working Capital Trade Finance Bank in Vietnam 2017 by The Asset Tripple A.