IIB participates in syndicated lending to Acron Group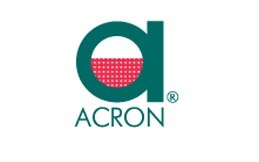 The International Investment Bank started the new year with participation in a syndicated lending to Acron Group — one of the world's major mineral fertilizer producers. The IIB's share in the five-year loan reaches USD 25 million.
By supporting a Russian producer export potential the Bank actually contributes to the development of the Group's international operations as the deal has also seen the participation of Societe Generale along with Rosbank in the organization of the syndication.
Participation in this project reflects IIB's strategic vision for necessity to support reliable national companies in its member states and their expansion to external markets in cooperation with leading international and national financial institutions.
Reference
Acron Group founded in 1967 is one of the world's major mineral fertilizer producers. The company produces: ammonia, nitrogen chemical fertilizers (urea, ammonia nitrate, urea ammonium nitrate), complex fertilizers, NPK and blends and also organic compounds and non-organic compounds. The Group is a strong player in the world's most promising markets such as China, Russia, Thailand, Brazil and the U.S.
Acron Group is a member of the International Fertilizer Industry Association, the European Fertilizer Import Association and the Russian Fertilizer Association.