IIB participates in a syndicated loan to Slovak Gas Holding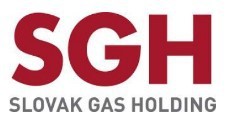 The International Investment Bank became one of the participants in the syndicated loan organised by UniCredit Bank for Slovak Gas Holding (the Slovak Republic).
The 5-year loan provided by the Bank amounts to EUR 25 million. It is aimed at supporting the expansion of the company's operations: refinancing and financing current liabilities as well as providing funds for its activities.
The loan became yet another step in the implementation of the plans to intensify the Bank's investment activities in Slovakia and in its entire European domain. Thus, the IIB has successfully listed domestic bonds in the amount of EUR 30 million on Bratislava Stock Exchange in October this year. The opening of the Bank's first regional office in the capital of Slovakia, Bratislava, is scheduled for Q1 2015. A fully operational office within the eurozone will enable the Bank to diversify further its investment activities in the EU territory.
Reference

Slovak Gas Holding founded in 2013 holds 49% of shares of SPP Infrastructure a.s. — the biggest gas company in Slovakia. SPP Infrastructure a.s. controls the largest gas pipe line that transports Russian gas through Slovak territory to the European Union; controls gas distribution and gas storage capacities within the country and sells gas in the Slovak market. The pipeline and other operating assets of the company are located in Slovakia (gas storage facilities are partially located in the Czech Republic).