IIB supports Slovak export for the first time (trade finance)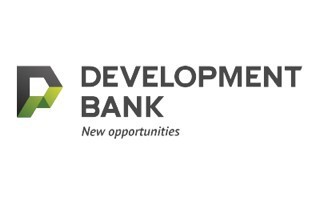 On August 19, 2015, the International Investment Bank closed its first trade finance deal with the Slovak Republic, having supported export from Slovakia to Belarus of high temperature power generators for spray dryers for Holding Mogilyov dairy company Babushkina Krynka by Slovak exporter Vzduchotorg, spol. s r.o.
The Bank issued an irrevocable reimbursement undertaking by the order of JSC Development Bank of the Republic of Belarus in favour of Československá obchodná banka, a.s. (Bratislava). This way, the IIB continues to fulfil its extended mandate in the area of trade finance, contributing to the development of trade relations, especially through support of IIB members' export to non-member countries.
The IIB began to develop its trade finance operations benefitting its member states based on the internally adopted regulatory base, in line with the decisions taken during the 102nd IIB Council Meeting in November 2014 in Sofia, Bulgaria. This year the Bank has already issued several trade finance deals, having supported, in particular, export from the Czech Republic and Hungary.
Reference
International Investment Bank (IIB) — a multilateral development institution founded in 1970 based on the intergovernmental Agreement Establishing the International Investment Bank and its Charter. The current nine members of the Bank are Bulgaria, Cuba, Czech Republic, Hungary, Mongolia, Romania, Russia, Slovakia and Vietnam. The IIB invests into projects benefitting the economies of its member states and fostering economic cooperation between them, and focuses in particular on the support for small and medium-sized enterprises. The Bank has undergone major modernisation since late 2012 and is rated Baa1 (outlook stable) by Moody's and BBB- (outlook stable) by Fitch.
JSC Development Bank of the Republic of Belarus — a specialized financial institution founded by the Council of Ministers and the National Bank of the Republic Belarus in 2011. Its main objectives are development of a system for financing government programmes and implementation of socially significant investment project as well as credit support to Belarusian exporters. International ratings: Fitch — B-, Standard&Poor's — B-.
Československá obchodná banka, a.s. (Bratislava) — one of the largest commercial banks in the Slovak Republic (KBC Group). International rating: Moody's — Baa1.
Vzduchotorg, spol. s r. o. — Slovak company specializing in design, construction, manufacturing, assembly, delivery, installation and maintenance of technological lines in the area of food, chemical, wood and machine industries, as well as of equipment for agriculture and environmental protection.