IIB's first Czech trade finance deal with BPS-Sberbank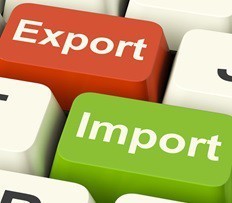 As part of its continuing support for trade finance operations with the Czech Republic, in June 2015 the International Investment Bank issued its first two TF deals by the order of BPS-Sberbank in favour of Československá obchodní banka, a.s., supporting export of industrial cooling by Czech exporters ENERGO CHOCEŇ s.r.o. and POLIMAX Group s.r.o. from the Czech Republic to Belarus.
Thus, the IIB continues to develop one of the three main areas of its operations, promoting economic growth of its member states. The Bank became actively involved in trade finance after the respective decision of the IIB Council at its 102nd meeting in November last year, having supported first such deals already in the first quarter of 2015.
Reference
BPS-Sberbank — the largest bank in the Republic of Belarus. International ratings: Fitch — 'B-'.
Československá obchodní banka, a.s. — one of the largest commercial banks in the Czech Republic (KBC Group). International ratings: Moody's — A2, Standard&Poor's — A.
ENERGO CHOCEŇ s.r.o. — leading Czech producer of pressure equipment and compressor units for circuits, primarily for cooling purposes within the countries of the EU, the production of cooling and compressor units, including for industry, the production of special processing units for the chemical and the petrochemical industries.
POLIMAX Group s.r.o — Czech supplier of ammonia refrigeration equipment to markets of the Czech Republic and CIS countries and specializing in the field of industrial cooling.