International Investment Bank invests into power industry of Vietnam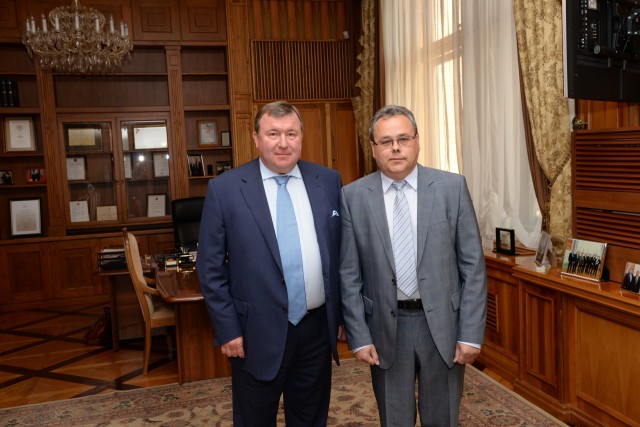 International Investment Bank and Eastern Energy Company signed a memorandum of intentions on the organization of the cooperation at the realization of the construction project of the coal-fired thermal power plant Quang Trach-2. The Chairman of the Board of IIB Nikolay Kosov and the Director General of EEC Mikhail Shashmurin have affixed their signatures on the document.
The project will be carried out in accordance with the decision of the Government of the Socialist Republic of Vietnam and included into the «Plan of the development of the national electric power industry for the period of 2011−2020.» The total capacity of the coal-fired thermal power plant is 1200 mill watt; the preliminary appraisal is USD 2 U.S. million.
This transaction will be the first large infrastructure project in the history of the renewed IIB. Setting to the participation of its elaboration IIB is returning to the «deluxe range» of investment banks, which carry out large-scale projects of national and international levels. An important factor which makes Quang Trach-2 attractive is the planning during its realization to contract not only from Russia but from other member states of the Bank, in particular: the Czech Republic and the Slovak Republic.
Besides the readiness of the Bank to invest up to USD 100 U.S. million of its own resources, IIB is intending to attract analogical amounts of finance by way of «sectoral» syndication. According to Nikolay Kosov, «this project will be interesting for our partners as from the number of large Vietnamese commercial banks, representatives of the financial sector of the European territory of IIB, as well as for the international institutions for development.» Thus, the total participation of IIB as a financial partner of the project can attain up to USD 300−400 U.S. million.
Apart from the attraction of funding, IIB will undertake the participation of the coordination and the transaction support in the government authorities of Vietnam. The Ministry for Industry and Trade of the Socialist Republic of Vietnam, with whom the Bank has constructive working ties, is the main administration of coordination of similar large-scale projects.
As Mikhail Shashmurin noted, for EEC who enters into the group of Inter RAO, Central and Southeast Asia are the priority regions. Beginning with the large-scale project, the power engineers are expecting on the active cooperation with IIB, the usage of its experience and ties on the Vietnamese direction.