Meeting with the Romanian delegation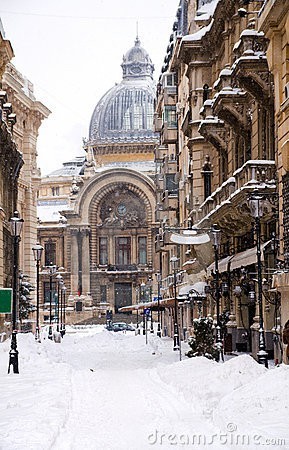 The delegation of the International Investment Bank headed by the Chairman of the Board Nikolay Kosov visited Bucharest, the capital of Romania. Negotiations with the new Head of the Delegation of Romania in the IIB Council Secretary of State of the Ministry of Public Finance of Romania Mr. Eleodor Mandreş were held.
Nikolay Kosov acquainted the Romanian counterparts with the preliminary results of 2013, results of the renovation and reorganization of the Bank. The Chairman of the Board talked in detail about the IIB's near-term and mid-term plans on increasing the capital base, gaining access to the capital markets, expansion of the credit activity, strengthening of the Bank's role as an instrument of the economic cooperation of member states.
The Head of the Romanian delegation showed profound interest in the IIB's plans, having noted the willingness of the Romanian Government to contribute to their practical realization. Mr. Mandreş made points regarding the prospective of the implementation of the program of the support of the Romanian enterprises in the SME sector under the aegis of the IIB, positively appraised the IIB's potential in the coordination of the bilateral and multilateral projects in the member states of the Bank, promotion of the export-import operations.
The Head of IIB also covered the preparation to the upcoming 101st meeting of the Council of the IIB, which is planned to take place in May 2014 in Havana. The parties in detail touched upon a series of questions which are planned to be discussed in the capital of Cuba, including the drafts of the renewed constituent documents.