IIB finances the sole Russian producer of galvanized rolled products for EUR 40 million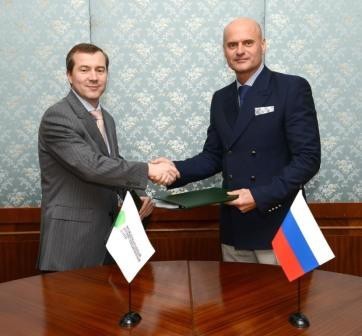 The International Investment Bank (IIB) issued a loan facility for the Lysva Metallurgical Plant ZAO (LMZ) – the sole Russian producer of galvanized rolled products with coatings – and disbursed the first tranche. The parties concluded a credit agreement for the amount of EUR 40 million.
According to the agreement, which was signed at the IIB headquarters, the term of the deal is for 3 years and assumes that a limit is reviewed on an annual basis. The contract can be renewed as a result of the positive review. The borrower plans to use the IIB's loan facility for refinancing existing liabilities, to top up its liquidity and for business development.
LMZ is a subsidiary of the Lysva Metallurgical Company (LMC), which was founded in 1994 in the city of Togliatti and specializes in the supply of flat products. Over recent years, the LMC has been steadily upgrading its production facilities by implementing innovative technological processes and launching new products. The plant's products are in a high demand in automobile, construction and general machinery industries of Russia.
"The IIB took a positive decision to finance the LMZ on a basis of two important facts: the creation of new jobs and the promotion of import substitution in the Russian Federation. These two facts are of key importance to the manifestation of the IIB's mission. Furthermore, the recipient of the credit facility already has long-term experience in operating high-tech business, which for us minimizes the initial risks," – said Denis Ivanov, Deputy Chairman of the IIB Board.
"In the current business environment, the IIB agreed the terms of the loan agreement in the shortest possible time and supported the strategic plans for development of the LMZ's business. We have no doubt as regards the effectiveness of our mutually beneficial cooperation, which contributes to the growth of the Russian economy", – stressed Yury Kiselev, the beneficiary of the LMC.
Currently, the Russian Federation is the main shareholder of the IIB with the almost 48% share in its paid-in capital. During the last four years, the Bank has signed loan and guarantee agreements with the Russian borrowers for more than EUR 317 million, and support for Russian exports worth up to USD 80 million.