The 90th anniversary of the Bank of Mongolia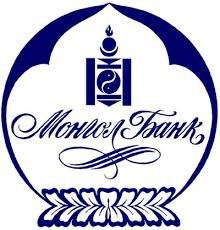 The International Investment Bank congratulated the Bank of Mongolia with its 90th anniversary. In the congratulatory message of the Chairman of the Board of the IIB Nikolay Kosov to the Governor of the Bank of Mongolia Zoljargal Naidansuren it was noted that «throughout the modern history of Mongolia the Bank of Mongolia has played an important part in the sustainable national economic performance and the growth of the Mongolian people's well-being. Now in the times of the global finances and international integration the Bank of Mongolia is one of the strategic state institutions. It provides the stability of the national currency and the financial system of the country».
The Bank of Mongolia is one of the founders of the IIB and it actively assists in the Bank's reforms, its transformation into a modern multilateral institution for development. Nikolay Kosov noted that «with the support of the Bank of Mongolia IIB systemized the network of the reliable partners in the banking sector of Mongolia and increased the amount of investments in the SMEs sector». Nikolay Kosov thanked Mr. Zoljargal and his colleagues for their participation in the IIB's development and wished the employees of the Bank of Mongolia professional and personal success.