"Bankovskoe Obozrenie" (Banking Review) magazine regarding unique IT-project of IIB
Source: журнал "Банковское обозрение"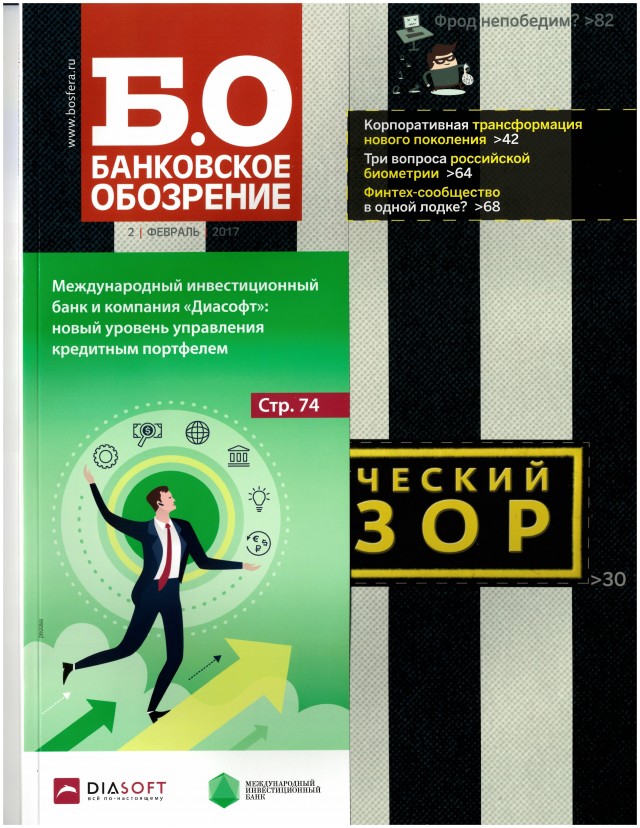 "IIB and Diasoft joint project: a new level of credit portfolio management" reads the headline on the exclusive outer cover of this months' "Bankovskoe Obozrenie". The main interview of the publication features representatives of the International Investment Bank (IIB).
Readers are given an overview of key aspects of the Bank's activities, but, the interview focuses on the unique IT-project to upgrade the Bank's corporate core banking system (CBS), implemented in partnership between the IIB and Diasoft.
Please find the full version of the interview at http://bosfera.ru/bo/proekt-mib-i-diasoft-novyy-ur... .