A meeting between the IIB Governor from the Russian Federation Sergey Storchak and Chairman of the Management Board Nikolay Kosov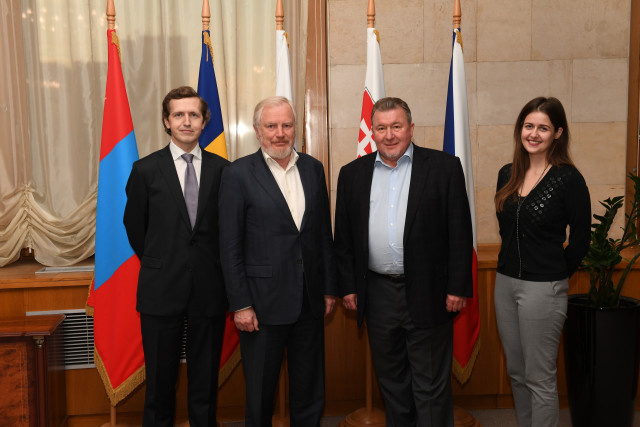 Russian Federation authorized representative in the Board of Governors of the International Investment Bank (IIB), Deputy Finance Minister of the Russian Federation Sergey Storchak together with members of the Russian delegation in IIB visited the Bank's headquarters, where bilateral working consultations were held with the Chairman of the IIB Management Board Nikolay Kosov on current and potential operations of the financial institution.
Special attention was given to "comparing notes" on key issues on the agenda of upcoming meetings of the IIB Board of Directors and the Board of Governors to be held in December in Varadero (Cuba) – inaugural ones since entering into force of the new statutory documents of the Bank back in August. New version of the documents laid foundation for a new three-tier corporate governance system of the development institution (https://iib.int/en/articles/iib-announces-entry-into-force-of-the-new-statutory-documents).
Among others, parties discussed such vital matters as relocation of IIB headquarters to Budapest, new capitalization programme and other spheres of the Bank's activities aimed at the implementation of an ambitious development strategy until 2023, which is set to double volume of assets and loan portfolio, diversify product line and geography of operations.