IIB and Hungary continue a fruitful dialogue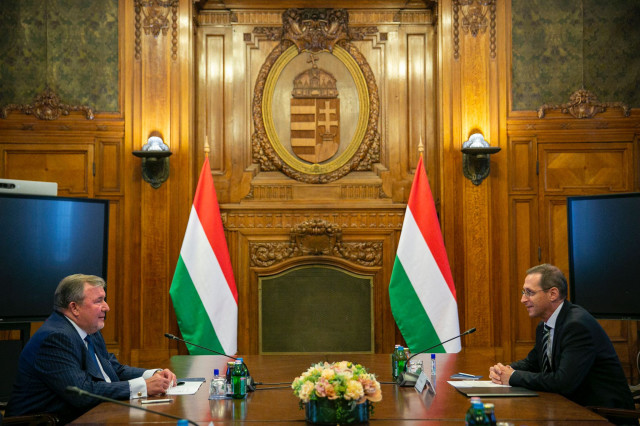 On September 13, 2021 Deputy Prime Minister, Minister of Finance of Hungary Mihaly Varga, held a working meeting with the Chairperson of the Management Board of International Investment Bank Nikolay Kosov. Mr. Varga represents Hungary in the Bank's Board of Governors.
The Parties carried a detailed discussion on the current results of the institution's activities, including those in Hungary, outlined specific plans for further build-up of the loan and documentary portfolio, and touched upon other issues of strategic nature.
Nikolay Kosov expressed his gratitude to the Government of Hungary for its active practical participation in the Bank's work. He assured his vis-à-vis that IIB aims to continue putting all possible effort to strengthen its positions in Central and Eastern Europe, as well as in the international financial community overall. This would help underline a growing importance of Budapest as a regional financial centre.
Deputy Prime Minister Mihaly Varga voiced appreciation of the Bank's positive results achieved in the first half of 2021 in all key directions. He particularly underlined an increased importance of IIB's continuous support for its shareholder states in a challenging pandemic external environment. The Bank's investments help preserve existing and create new jobs, contribute to development of priority sectors of economy, enhance volumes of export-import operations. The Finance Minister assured the IIB Management that Hungary is determined to maintain an active and constructive stance in further strengthening the institution's capacity in Europe.