International Investment Bank joins International Project Finance Association (IPFA) as an honorary member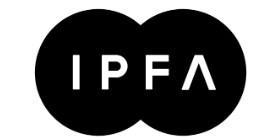 International Project Finance Association is the largest non-profit association connecting 650 + members, which include public and private sector organizations involved in infrastructure and project financing in Africa, the Americas, Asia, Australia, Continental Europe, the Middle East, Nordic Region, Russia & the CIS, Turkey and the UK & Ireland.
IPFA provides access to the global network of professionals with the opportunity to share best practice focusing on regional and sector specific issues in the field of project finance through constant delivery of up-to-date webinars, events and forums held by industry leading investors, lenders, advisors, government institutions, major multilateral development banks.
The Association also gives its members the possibility to host events on topics of relevance to their organization and the market, which is a key profile-raising opportunity, as well as enables to participate in IPFA working groups which liaise with key industry representatives to develop standards and model documentation.
Upon the initiative of the Legal department International Investment Bank has become the member of the Association. Joining the Association is an important step for the development of the Bank's partnership network in the international business and financial community and its integration into various professional platforms and industry associations to exchange best practices, experience, knowledge and competencies.