The IIB signs first credit facility deal in Hungary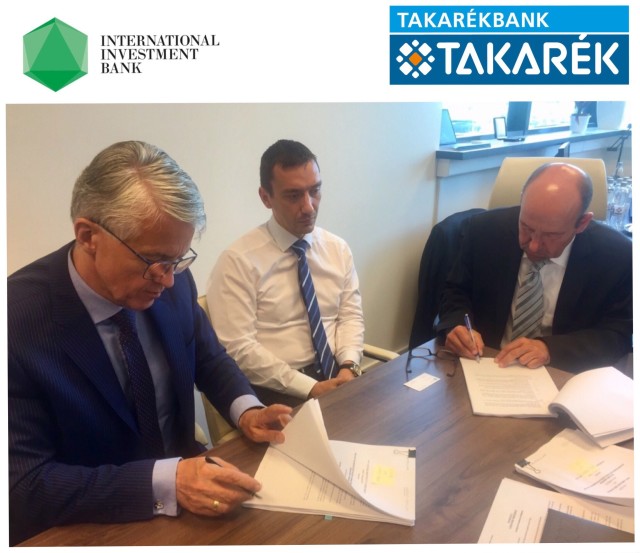 On 1st August, 2017 the International Investment Bank signed off on its debut credit facility in Hungary. The aim of this facility is to support the expansion of the IIB's portfolio of lending in Hungarian Forint (HUF). The Bank of Hungarian Savings Cooperatives Ltd. (TakarékBank) executed a credit facility up to 4 billion HUF (approx. EUR 13 million) with a tenor of 3 years.
Following the 107th Council Meeting in Romania, and the adoption of the IIB's Bucharest Strategy, the IIB has stepped up its activities in Hungary already having signed a number of deals.
This transaction with TakarékBank, the Central Bank of the Hungarian Integration of Co-operative Credit Institutions will lead to a strong and promising relationship with Hungarian financial institutions.
TakarékBank was founded in 1989. The bank is owned directly and indirectly by the Hungarian Co-operative Credit Institutions. As a member of the Co-operative Integration, TakarékBank is one of the leading players of the Hungarian financial market. Its current S&P rating is «BB» (positive outlook).