IIB awarded for сontribution to the development of corporate bonds market of Romania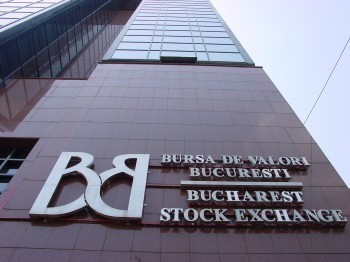 The Romanian Stockbrokers' Association prized the International Investment Bank for contribution to the development of corporate bonds market of Romania. The award was handed out to Ms. Julia Slusar, Head of Structured and Debt Finance Department of the IIB, at the 14-th annual Capital Market Awards Gala, organised by the Association. The event, dedicated to summarizing the results of activities on Romanian debt market in 2015, took place on December 8 in Bucharest.
The IIB entered the local debt market this year, having placed its debut bond issue on the Bucharest Stock Exchange in amount of RON 111 million. The issue, organised by BT Securities S.A, a subsidiary of Banca Transilvania S.A., became the largest concluded in Romania by any other international financial institution in the past six years. Such a successful placement became possible, i. a. due to the comprehensive support from the Romanian Ministry of Public Finance, Financial Supervisory Authority, Bucharest Stock Exchange and Central Depository.
In a broader context, the Romanian direction within the Bank has gained a new momentum this year. Currently, the IIB's loan investments in the country amount to EUR 35 million with a number of potential projects in the pipeline. The Bank leaves open the possibility of placing new bond issues on the Romanian debt capital market in the foreseeable future.