IIB is developing the Hungarian dialogue
The delegation of the International Investment Bank headed by Nikolay Kosov, Chairman of the Board, who was accompanied by Georgy Potapov, Deputy Chairman of the Board, within the framework of their business visit to the Hungarian capital, held bilateral consultations with the Head of the Hungarian Delegation in the IIB Deputy Prime Minister of Hungary, Finance Minister Mr. Mihály Varga and the Minister of Foreign Affairs and Trade of the country, Mr.Péter Szijjártó.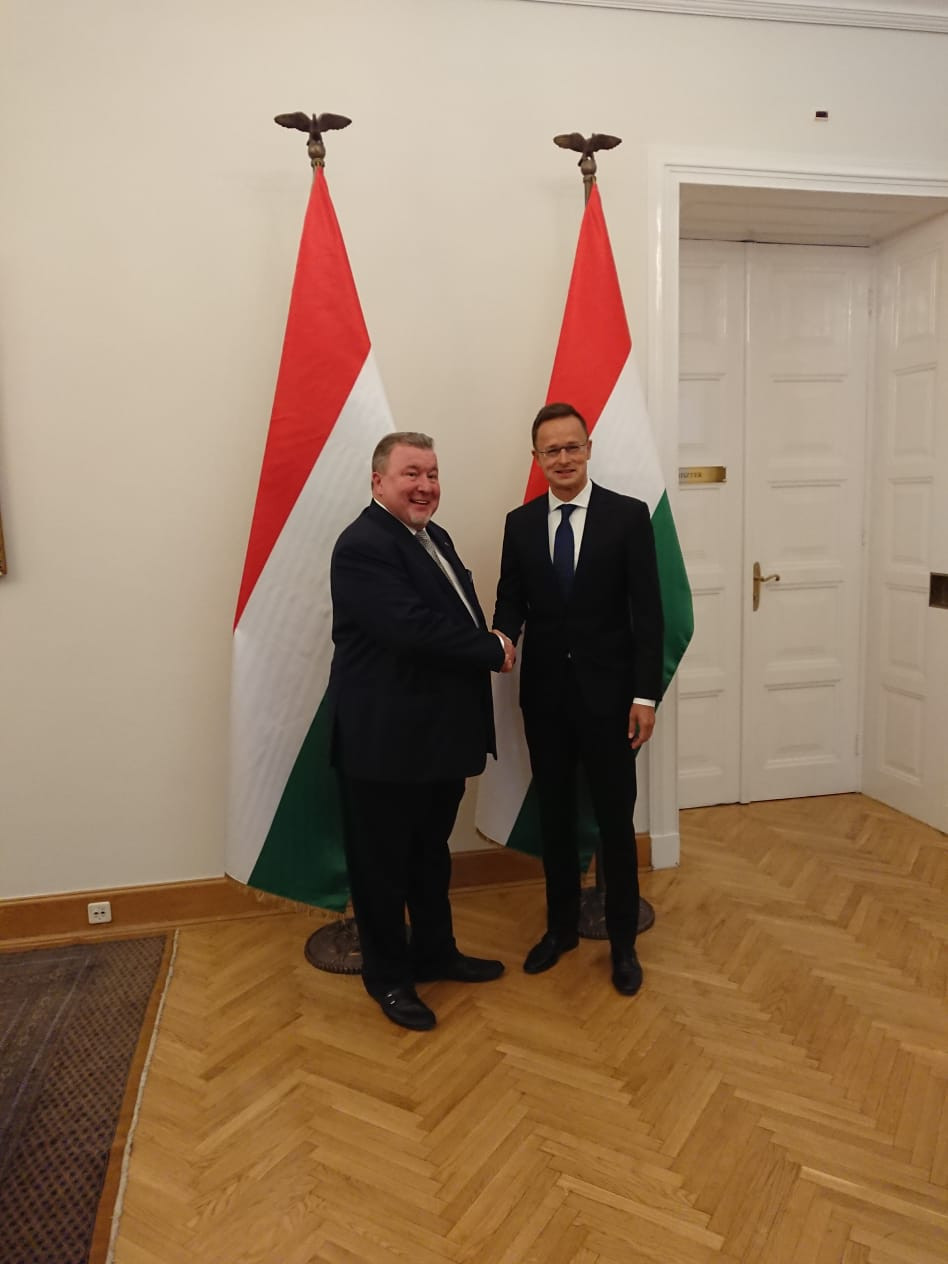 The parties specifically discussed current and potential development of IIB, its operations in Europe in general and Hungary in particular. Meetings participants noted with satisfaction a significant increase in the volume of the Bank's loan operations in Europe (EU portion of the loan portfolio is currently at 55% of the total loan-documentary portfolio of IIB).
Traditionally Hungary is one of the most active member countries of the Bank. Its share in the IIB capital exceeds 12%, and the loan portfolio amounts to more than 71 mln euros with actively developing trade finance operations aimed at Hungarian exports support. The project pipeline in the country includes a number of large projects in infrastructure, energy, agriculture, food industry and retail sector.
A number of joint steps aimed at the expansion of IIB presence in the European region for the purposes of its further consecutive development was outlined by the parties.