International Investment Bank fulfills its obligations towards Hungarian investors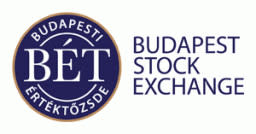 On October 18, 2022 IIB redeemed the outstanding part of IIB2022/II HUF bonds.
This debt instrument was issued under the Hungarian law, approved by the National Bank of Hungary and listed on the Budapest Stock Exchange with ISIN HU0000359245, in a total amount of HUF 10,84 bn and with the coupon of 1,25% for its holders.
"In current challenging global economic environment the Bank is determined to continue carrying out its mission as a multilateral development institution and to duly fulfill its obligations to investors, financial institutions and other partners. IIB sophisticated risk management system allows us to safely manage the Bank's liquidity." - commented Imre Laszlóczki, Deputy Chairperson of the IIB Management Board.