IIB publishes audited 2018 financial results: growth of net profit, loan portfolio and assets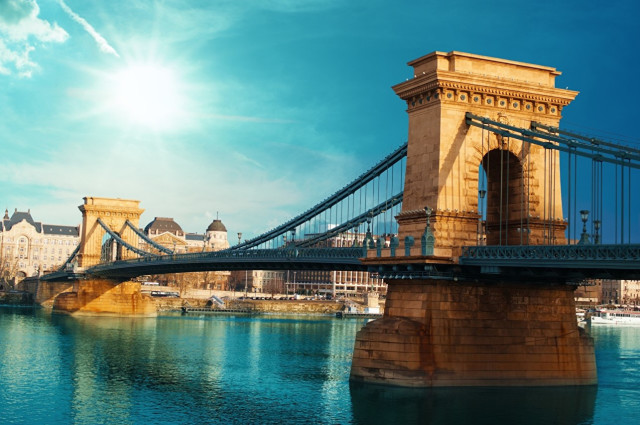 On February 14, 2019 International Investment Bank (IIB) published audited financial statements, which comprise the financial position as at December 31, 2018. As a result of operations in 2018 the Bank showed significant results in achieving its strategic goals set out in a business plan.
Statements demonstrate positive dynamics in all key performance indicators, including growth of assets and loan portfolio, net profit increase, improvement in quality of treasury portfolio, volume and diversification growth of capital markets funding from the point of view of type, maturity, geography and currency. Published financial statements fully comply with the IFRS-9 reporting standards.
Financial result. As at the end of 2018 net profit figure of IIB reached highest volume of 5,09 mln euro since the Bank relaunch in 2012 having increased more than five times compared to the same indicator last year. High level of profit is a result of net interest and fee income increase, improvement of loan portfolio quality with stable level of reserves and strong cost control.
Assets. Volume of assets reached 1,194 bn euro at the end of 2018, having increased by 9% compared to 2017. Such growth is to a large extent related to a progressive enlargement of the loan portfolio in line with the IIB development strategy for 2018-2022.
Paid-in capital. As at year end of reporting period paid-in capital amounted to 325.96 mln euro having increased by 3.5% due to installments from the Czech Republic and Romania throughout 2018. Last year member countries unanimously approved a new long-term capitalization programme of the Bank until 2022 which amounts to 200 mln euro that will lead to further strengthening of the institution's capital base and to substantial increase in the investment portfolio in the interests of all member states.
Lending activity. IIB significantly increased the volume of loans granted and guarantees issued within the reporting period, actively operating in all of its nine member states. The loan portfolio grew by 14% and reached 753 mln euro. Share of European shareholder countries in the portfolio peaked 50% compared to 43% in 2017. In accordance with the current strategy the Bank is determined to further boost its activities in all states, including EU members. It meets interests of all shareholders striving to comprehensively strengthen mutual trade and economic ties. It is important to note that there has been an increase in a number of projects with an integration component covering interests of two and more member states. More than 35% belongs to such initiatives in the loan portfolio as at the end of 2018. IIB plans to keep increasing this indicator.
Active development of a partnership network, growth of brand awareness in the international financial market led to an increase in a number of projects implemented in collaboration with other development banks, national and multilateral, as well as commercial and state institutions. As at the end of 2018 a share of such projects in the loan portfolio reached 48%.
Introduction of best practices and systems in risk management and compliance control allowed the Bank to significantly decrease its non-performing loans figure from 4,5% to 1,9% demonstrating a highly efficient management level.
Within the framework of Trade Finance Facilitation Programme (TFFP) IIB continued to diversify and build up a volume of these operations in the interest of all member states helping to intensify trade turnover between them. In 2018 44 trade finance deals were executed for the total amount of 151 mln euro. Accumulated figure for 2014-2018 equals to 144 deals in the total of 247 mln euro.
Treasury assets. One of IIB priorities is to maintain a sufficient amount of highly liquid treasury assets with a systematic increase in their quality. Within the reported period a share of instruments with an "AAA-A" rating in the IIB treasury portfolio exceeded a record volume of 57% compared to 43% in 2017.
Liabilities. Total volume of long-term financing as at the end of 2018 amounted to 681 mln euro with 623 mln euro of bond issues and 58 mln euro from other sources. In 2018 a funding diversification process continued in relation to geographies and currencies, as well as expansion of investor base. In April and June 2018 IIB issued Czech koruna denominated bonds for the first time in history in the total amount of 750 mln (30 mln euro equivalent). The issue was successfully listed on two trading floors simultaneously: in Prague and Vienna. In May 2018 the Bank successfully performed a secondary placement in the Russian market amounting to 4 bn rubles (55 mln euro equivalent). In October 2018 the Bank had a fourth bond placement in Romania in both lei and euro in the total amount of 145 mln euro equivalent. It became IIB's largest placement in the European market with more than 30 investors from 9 countries participating.
Also, in 2018 the Bank received two tranches in the total amount of 25 mln US dollars within the 50 mln US dollars credit line from New Development Bank, a development institution of BRICS countries.
Key rating events. 2018 became a record year for IIB with regards to credit ratings activities. Leading credit rating agencies took four positive rating actions on the Bank within the reported period.
On April 12, 2018 S&P Global upgraded IIB credit rating to ВВВ+ with a stable outlook. Financial profile improvement, which was revalued from "strong" to "very strong", was named among the main impetus for the decision.
On April 30, 2018 Moody's Investors Services upgraded the Bank to А3 with a stable outlook. Improvement in asset quality, risk management system improvement, diversification of the loan portfolio and funding sources, improvement of the quality of treasury assets became key drivers for the upgrade.
On November 22, 2018 Fitch Ratings improved IIB long-term rating to ВВВ+ with a stable outlook. Fitch also noted clear and predictable implementation of strategic plans, a significant rise in the quality and geographical diversification of the loan portfolio, and also efficiency of sources of funding diversification. The agency stated that further dynamic increase of scope of activities together with a relocation of the Bank's headquarters to Budapest could serve as a foundation for future upgrades.
On February 7, 2018 international rating agency of China Dagong Global Credit Rating improved IIB credit rating outlook from "stable" to "positive" confirming A rating.
«In 2019 the Bank will continue its progressive development as an efficient modern international financial institution, with an address in Europe however", IIB Chairperson of the Management Board Nikolay Kosov noted, "reported financial results serve as a vivid example of the validity of a chosen strategic direction of the Bank. We intend to further undertake all necessary steps to maintain a vast dynamic of growth of key indicators of our performance aimed at support of member states' economies and development of strong trade and economic ties between them".